EXPLORE OUR PRODUCTS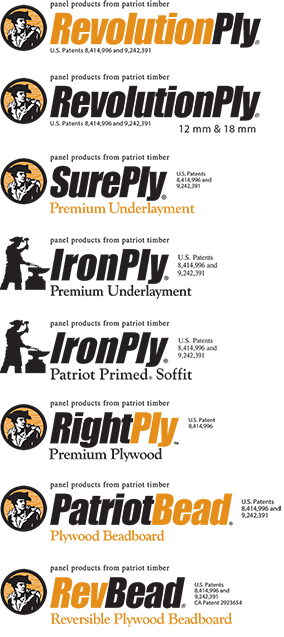 Patriot Timber Products develops innovative panel products from sustainable sources that provide outstanding value to our customers.
We produce premium underlayment plywood, multi-purpose plywood, specialty plywood, and beadboard under our Patriot Timber Family of Panel Products.
Patriot Timber markets and distributes our patented and trademarked panels to Building and Forest Product Distributors, Flooring Wholesalers, Manufacturers, and National Retailers.

We support Ukraine's sovereignty and will not distribute any Russian forest products until a peaceful agreement is reached.
Patriot Timber Products, Inc.